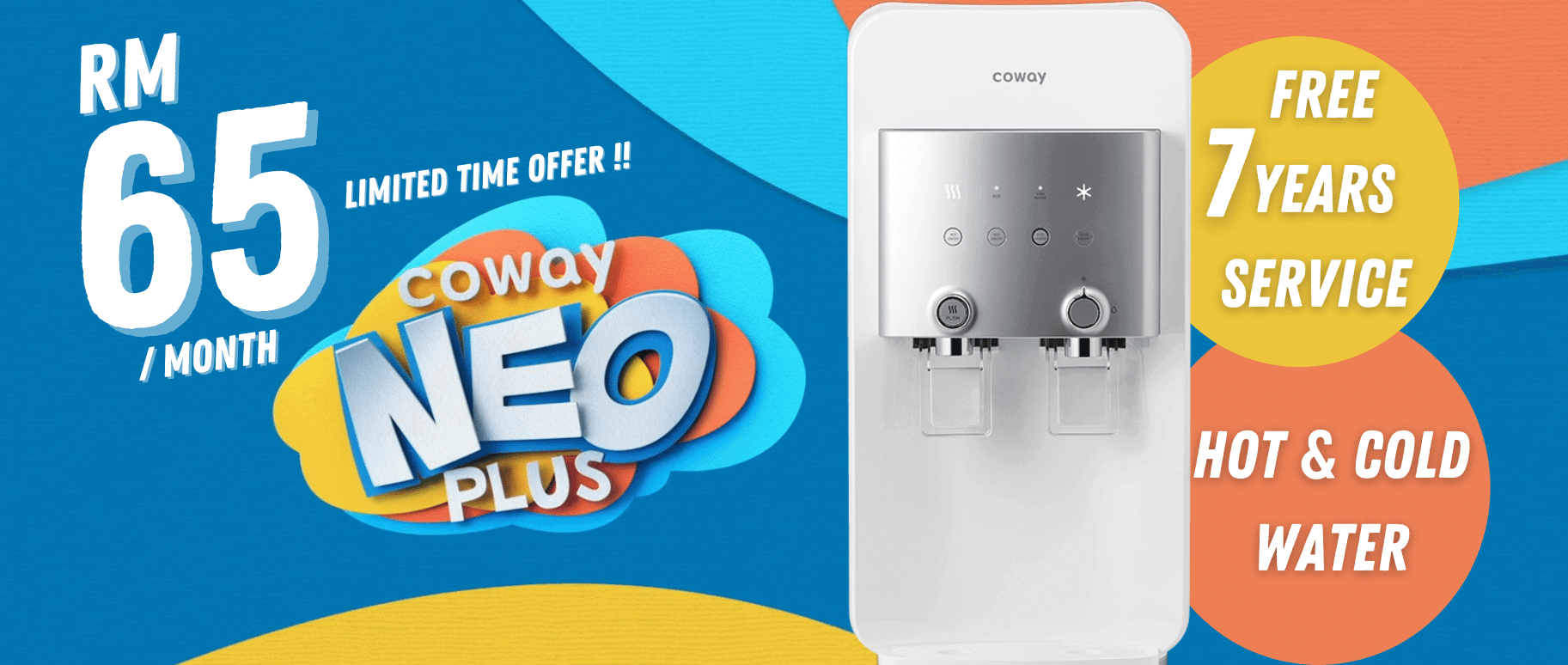 Trusted Brand for 32 Consecutive Years
Affordable & Flexible Plan Starts from RM65.00 Only!
FREE –

Up to 7-Years, Every

2-Months

Maintenance

Service – the most frequent in the market!
Up to 4 Water Temperature –

Hot, Ambient,

Room &

Cold!
DECEMBER 2021 MONTH PROMOTION
Top-Selling Water Purifier For Your Home / Family
KECIL

1-Touch Water Extraction
[Limited Time Offer]
RM77/month

NEO PLUS

Hot & Cold, It's Now Affordable

[Limited Time Offer]
RM65

/month



VILLAEM 2
Malaysians' Favorite For All Ages.


RM120/month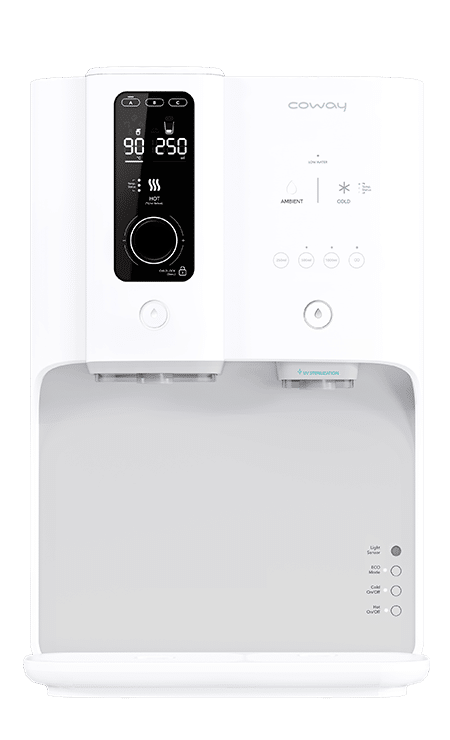 OMBAK
Tailored For All Malaysians


RM140/month

MATE

Simplest Way To Get Clean Water
RM65/month
Top-Selling Models

For Your Office

/ Outdoor / Family



GLAZE

Cold Water+ Pioneer

RM119/month
INCEPTION

1st Hybrid Water Purifier

RM184/month
CORE
Durable. Big Capacity.

RM132/month
[New] LUCY PLUS

Perfection In Ice & Water
RM190/month
GET JOM TUKAR PROMO
Up To 20%
When You TRADE IN Your

Old Water Filter


to Best-Seller Coway Ombak!
CONTACT US NOW
WHY COWAY

COWAY Water Purifier enhance your well being – Enjoy a glass of perfection from our series of water dispensers that come with advanced water filtration systems to give you the best purified water.
1 MILLION TESTS 
Various reliability tests have been conducted on Coway products for more than 1 million times to ensure the Best Quality products are delivered.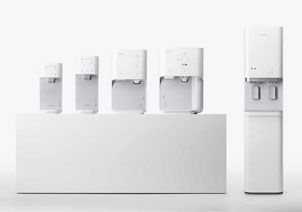 AWARD-WINNING DESIGNS

To us, every high-tech product that we produce must be complemented with a design that is both practical and classy.
WORLD'S LARGEST R&D Centre

With 370 world-class researchers, our WQA-certified R&D centre is equipped with 182 cutting-edge devices and equipment to provide cleaner and safer water for Coway consumers.
BEST CUSTOMER SERVICE

With nationwide coverage, Coway's Customer Service is just one of the many reasons why we are the No.1 brand in wellness and healthy living.