COWAY OMBAK



THOUGHTFUL & VERSATILE
The Best-Selling water purifier is now enhanced with a better understanding of MALAYSIAN needs.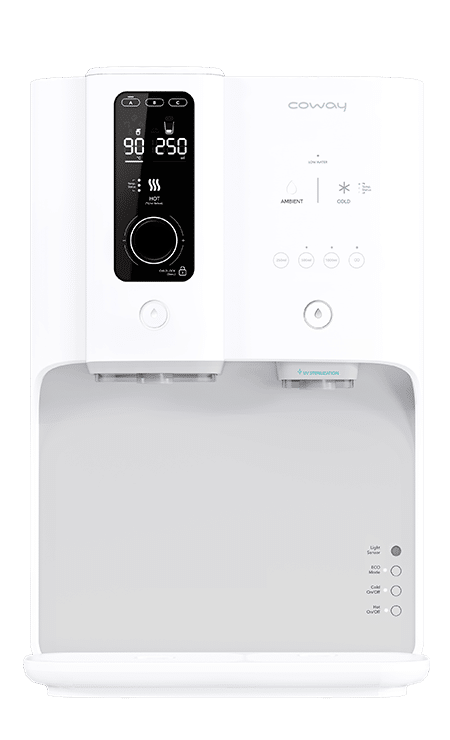 90°C Eggs-quisitely cooked.
80°C The perfect fresh coffee roast flavor


40°C

Milk for baby, a break for you.
Designed with you in mind. A mighty water purifier tailored for Malaysians.
2) OMBAK IS KOREAN IN ORIGIN. BUT DEEPLY MALAYSIAN IN SPIRIT
A water purifier made to accommodate the unique needs of Malaysian household, in both capacity and capability. A wave of goodness and well-being at every degree. All with a simple touch.
3) MAKING LIFE EASIER
From drinking to cooking, Ombak knows and fulfills your definition of a perfect water purifier
4) UV STERILIZATION
In every water extraction, UV light is activated for 15 minutes even after the water extraction is complete
5) FEATURES OVERVIEW
PURE WATER WITH MINERALS

VOLUME VARIETY

LARGEST* HOT WATER TANK

USAGE CUSTOMIZATION

ADDITIONAL WATER OUTLET

MULTIPURPOSE FAUCET

SILENT MODE

CHILD SAFETY LOCK

POWER SAVING SYSTEM
Monthly Rental

RM140 only

OR
Retail Price

RM4,300 only
*Trade in Promotion available
Need Our Coway Sales Expert Advice?
CONTACT US NOW